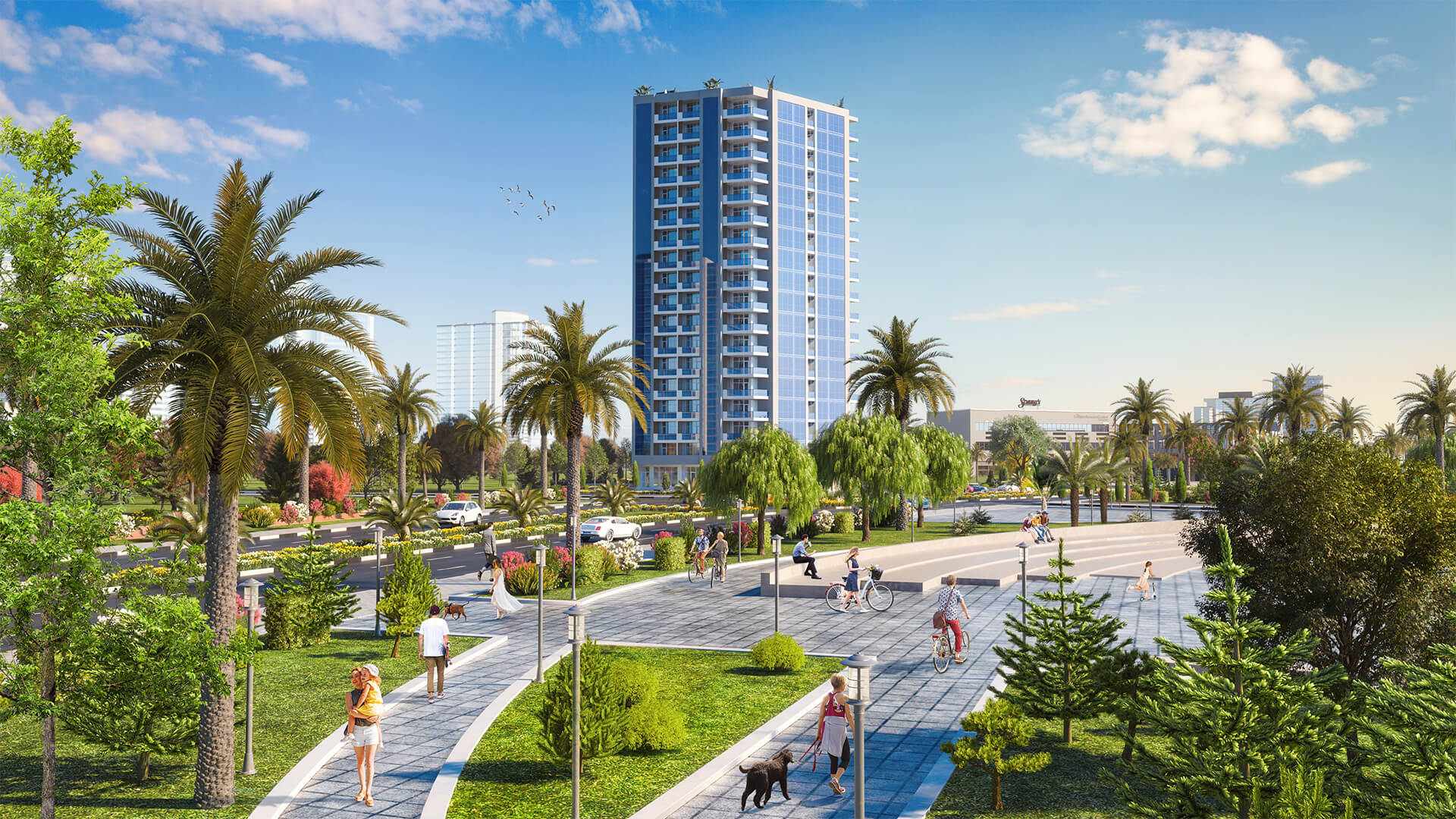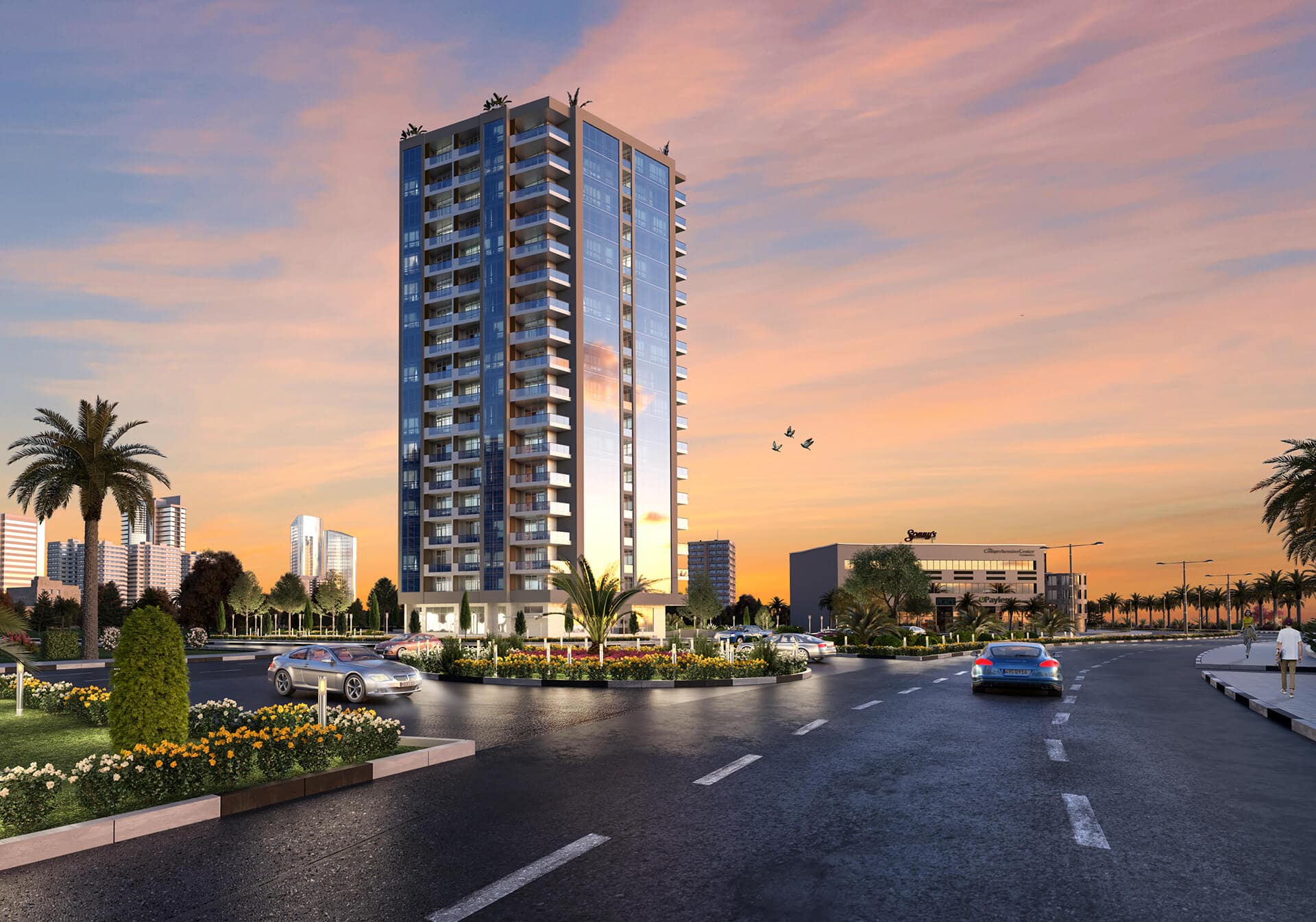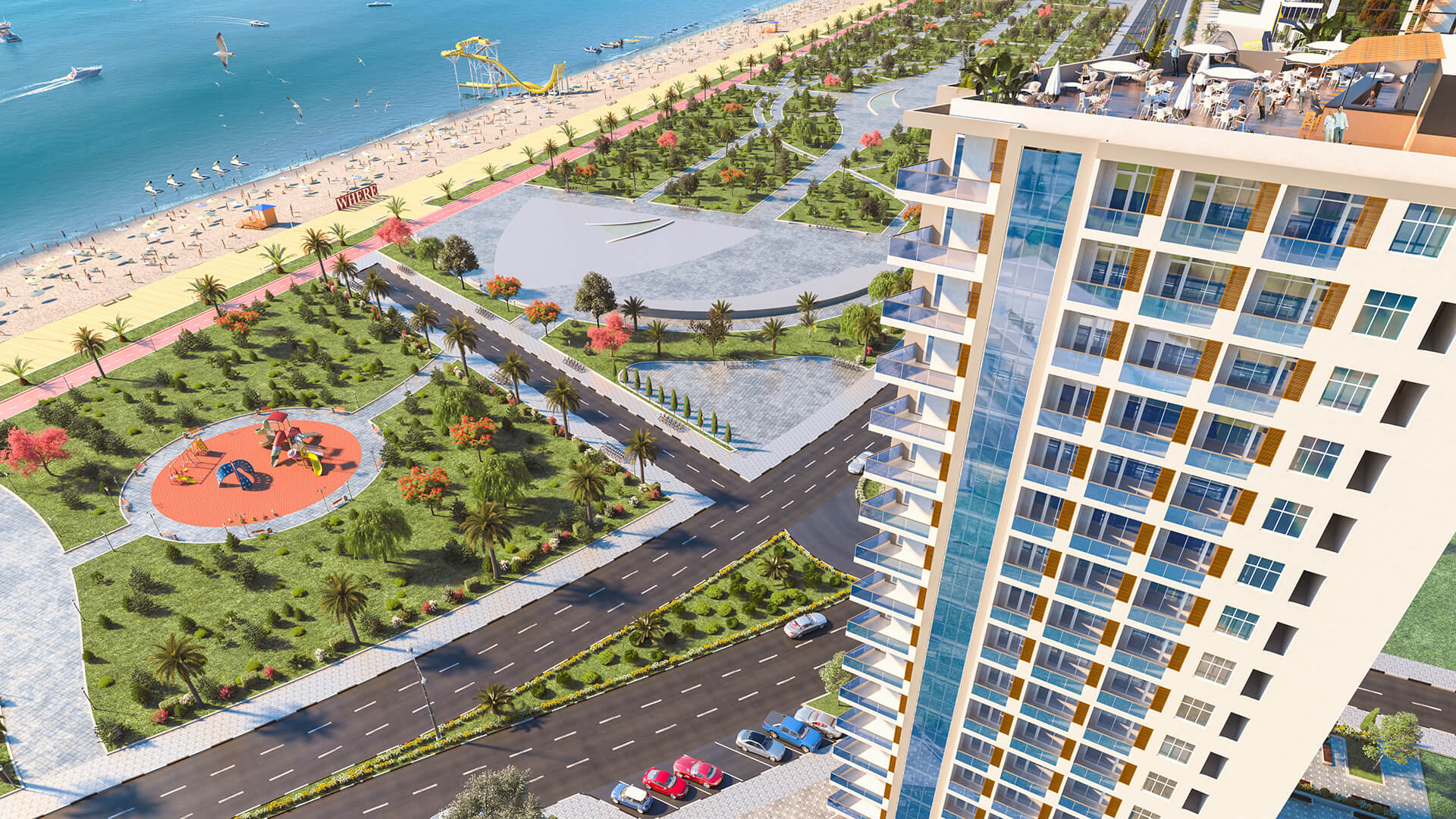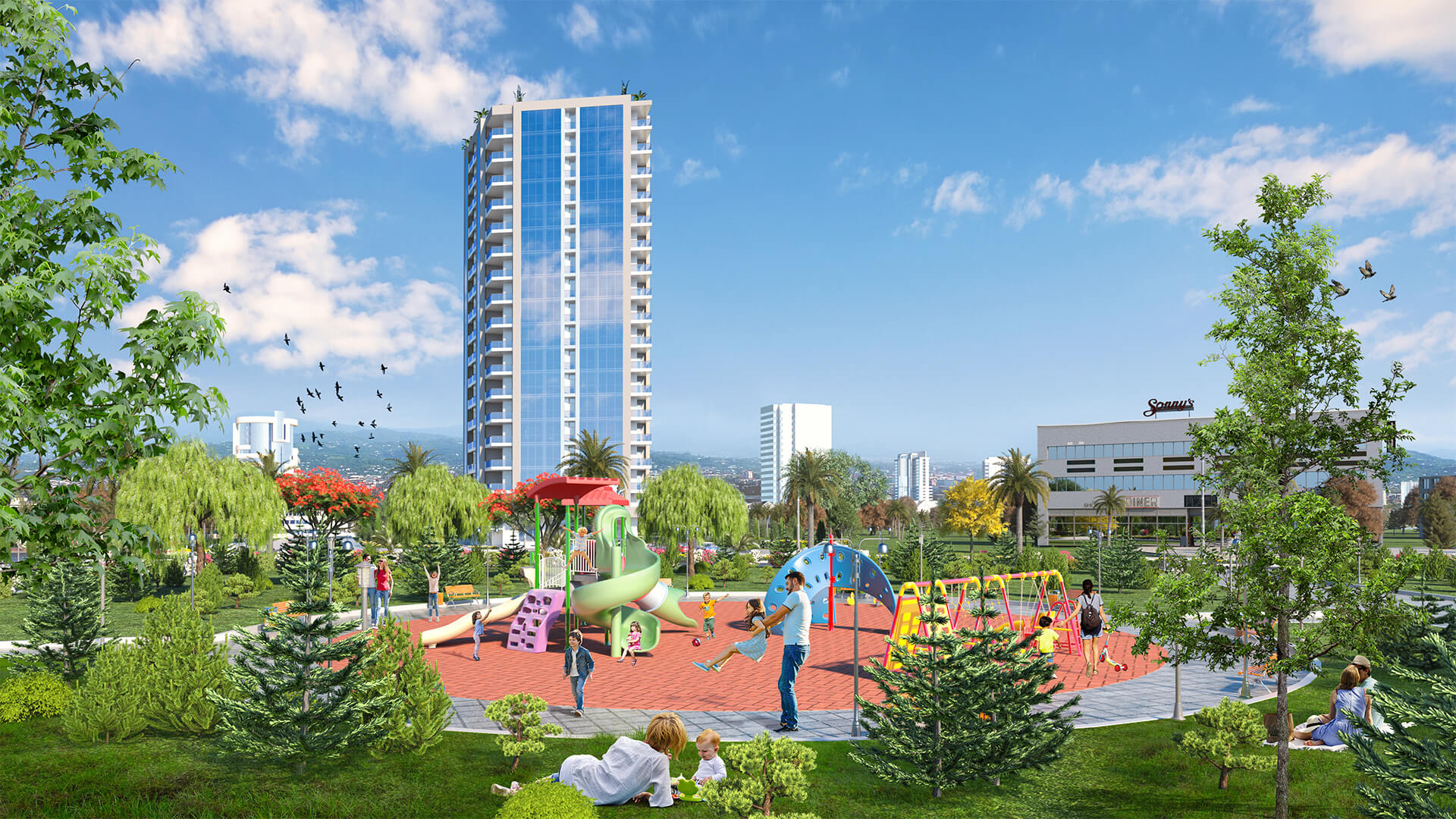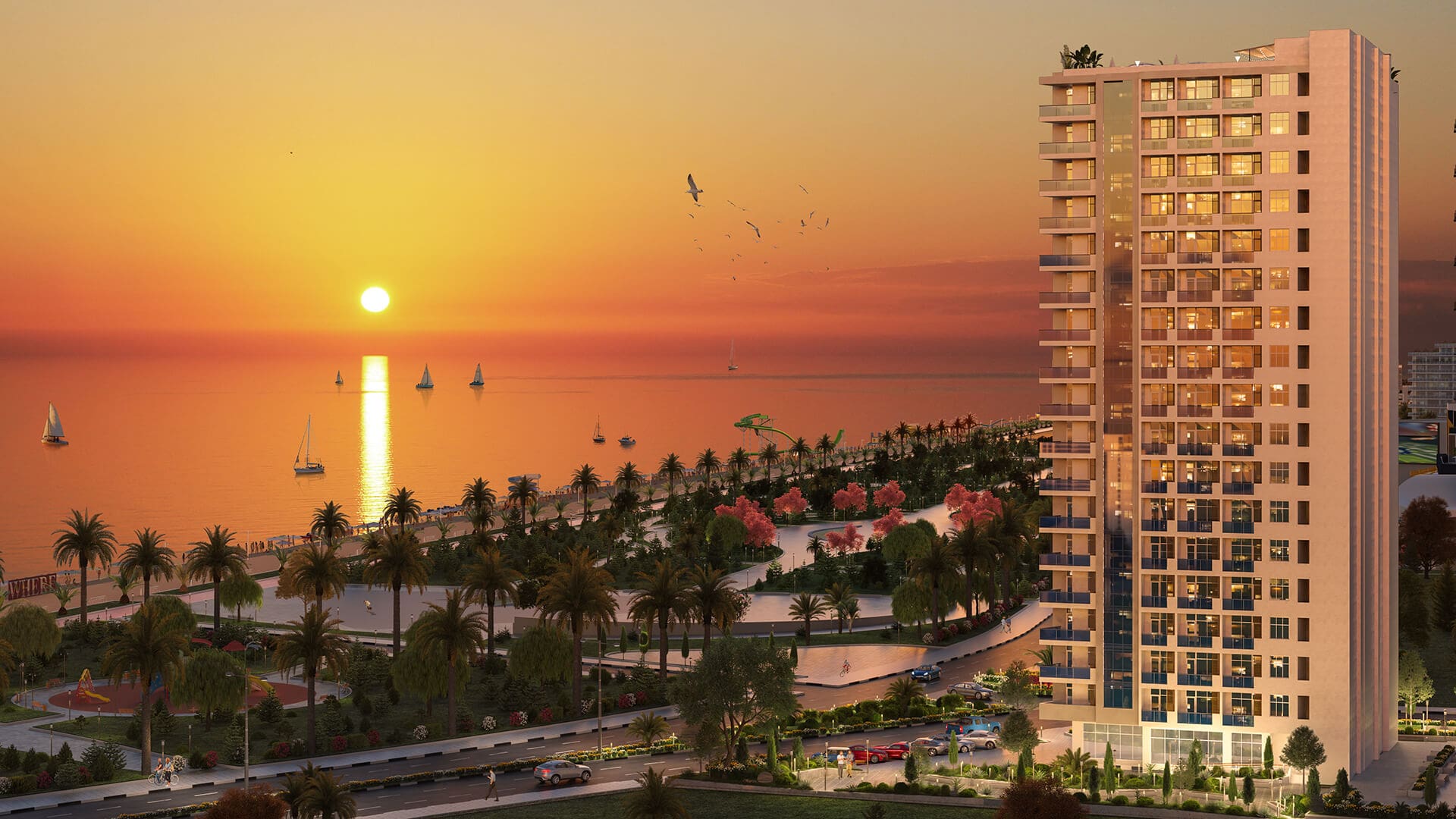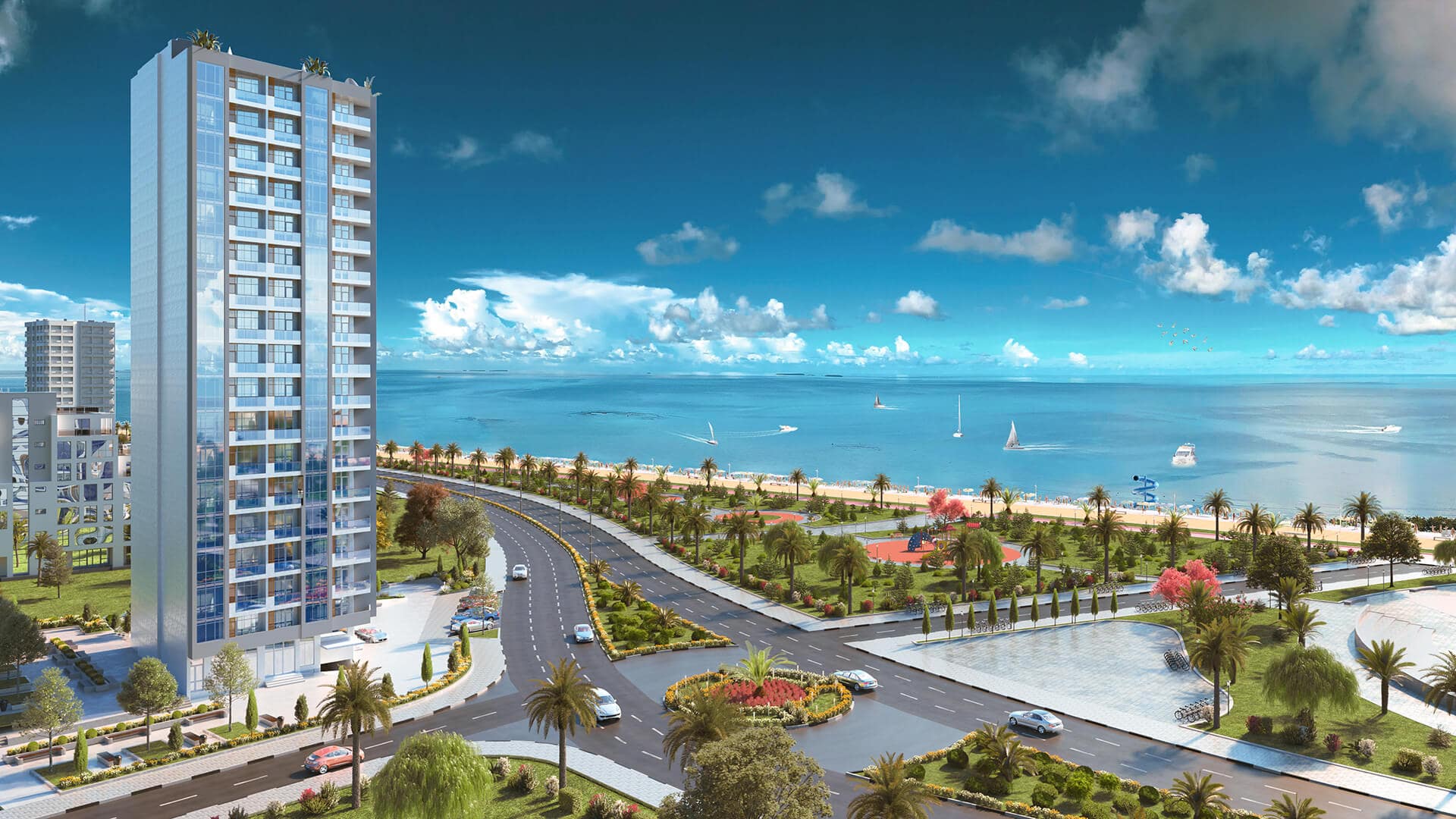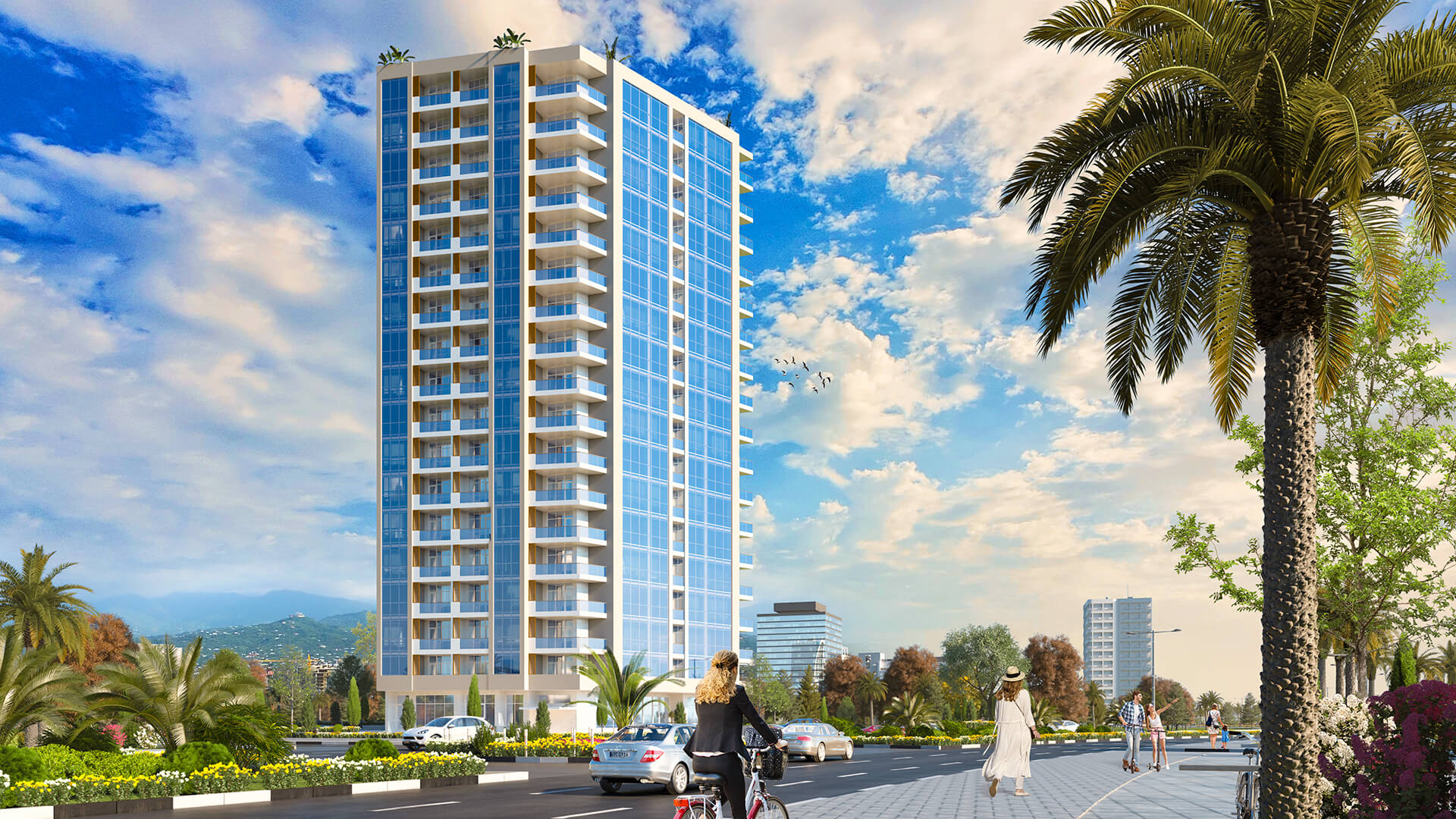 Location
Batumi, Sh. Khimshiashvili Str. I, N 2
Areas
From 31 M² - To 75 M²

Project Starts
July 2020

Completion of the project
August 2022

Installment
Installment: 36 Month

Discount %
Sale From 3%
New Boulevard Elegance
"New Boulevard Elegance" offers a beautiful panoramic view of the boulevard and the sea. The house is located in one of the fastest growing districts of Batumi, which is why it is becoming more and more attractive and interesting for investors. The special location of the house guarantees to our clients that the beautiful view from the apartment will never change.
The building has 18 floors, residential type, gasified, with one entrance. There are 7 apartments on each floor. Condition of apartments "Green frame". 2 elevators of the Cone brand. Fire Management Center. Glass facade. All apartments have balconies and panoramic windows.
Features of the building:
The construction of the house is made of a monolithic reinforced concrete frame;

Seismicity coefficient 7 points;

The house is being built in accordance with new fire safety standards;

Fire management center: 19.2 sq.m.

High-quality silent elevators of KONE manufacturer will be installed;

The front facade of the building will be made of tempered glass;

Number of floors 18, underground parking;

There are 7 apartments on each floor;

All floors have typical layouts;

Total floor area: 419,3 sq. m.

Living space on the floor: 331 sq. m.

Entrance, elevator, stairs: 88.3 sq. m.

Total area of commercial spaces: 324.8 sq. m.

Common use area of the parking lot: 101.2 sq. m.

Roof open terrace 360 sq. m.

A diesel generator, in the event of a power outage, to ensure the uninterrupted operation of elevators, water pumps, and entrance lighting;

Address: No. 2, Sh. Khimshiashvili I deadlock
---
Apartment features are as follows:
Apartment areas: 31,2 sq.m; 33 sq.m; 38,2 sq.m; 39 sq.m; 41 sq.m; 43,4 sq.m; 46,4 sq.m; 55,5 sq.m; 69,2 sq.m; 75,3 sq.m;
Delivery condition: Green frame, which includes the following:
Double glazed metal-plastic windows-doors;

Iron entrance door to the apartment;

Balconies are fully covered with ceramic tiles;

The inner walls of the apartment are built of 10 cm thick light pumice block;

The outer walls of the apartment are built of 20 cm thick light pumice block;

Floors with cement screed;

Internal electrical wiring of the apartment;

Plumbing piping of the apartment;

Mounted meters (electricity, gas, water);

Heating piping from the heating boiler to radiators;

Gas introduced into the apartment (2 points, on the balcony and in the kitchen);

The Internet brought to the apartment and cable installed in the apartment;

The ceiling is covered with plasterboard plates;

Ceilings and walls are plastered;

Ceiling height from pouring to pouring 2.90 cm.
House Administrator;

Video surveillance;

Cleaning of public spaces;
Buy an apartment with a full cash payment and take advantage of the discount;

The internal interest-free installment, with an initial 30 percent deposit and a duration of up to 3 years. Payment can be made either monthly or quarterly.